School Policy
Open Door Policy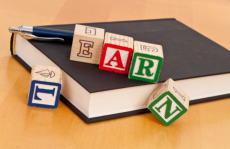 You are invited and welcome to visit the classroom anytime your child is in attendance, but please avoid visiting during rest time as much as possible. Parents are also free to call at anytime. If we cannot answer your phone call, please leave a message with the receptionist, and we will return your call as soon as possible.
Open Communication
We maintain an open stream of communication with you regarding your child(ren) and issues surrounding your child by means of daily discussion when necessary. We ask that you explain clearly and carefully your expectations as to how you expect your child to be cared for. Also provide updates on problems and progress that your child is making. Good communication helps us work together in the best interest of your child.
Communication is very important and we would like to ensure that there is constant communication between the program and the parents. We have a number of ways to get the message across. The first is the activities calendar; the second is the Parent Bulletin board located at the office area. There are letters given to parents to inform them of any changes or upcoming events.
Guidance/Discipline Policy
The following methods will be used in our classroom(1) encourage children to solve the problem themselves (2) intervention and discussion (3) redirect to another play area (4) loss of privileges. We try to create an environment for children that is supportive and respectful of their needs. No child will be hit, spanked, belittled, or otherwise intimidated even with parental permission. The child will be talked to about what he/she has done wrong and why it was wrong.
If this approach is unsuccessful, we will implement time out from an activity and redirect the child to another activity.
If we are unable to modify the child's behavior, we will then schedule a parent-teacher conference in order to develop a mutually agreed upon plan to correct the inappropriate behavior. Children will be treated with courtesy, respect, and patience. At no time will a child be subjected to physical punishment by spanking, slapping, or hitting, shaming, frightening, or any type of verbal abuse, threats, or depriving of a meal or any part of a meal. No child will ever be punished for toilet accidents. Our goal is to help each child develop a strong sense of self-discipline, self-esteem, and self-control.
Discipline
Discipline helps each child develop the internal self-control and problem-solving skill to manage better as they grow and become an adult. We cannot allow children to injure themselves or others, or to destroy property. The limits we set protect and teach respect for themselves, the right of others, and our environment. We desire to strengthen each child's own cultural identity, while instilling a respect for others who might be different. We never embarrass or ridicule a child when they misbehave; nor do we allow physical punishment. We use positive tactics that strengthen self esteem. Most situations can be handled by redirecting the child to another, more appropriate activity.
Parent Meetings
There will be three mandatory meetings for parents a year. The first meeting begins in September and discusses enrollment, the curriculum, activities, policies, Parent handbook, Student conduct policy, and the Parent Advisory Committee. The second meeting is in December and it discusses your child's progress till date. The third meeting will discuss your child's school readiness, school registration choices and upcoming graduation from preschool.
Parent Involvement/ Parent Advisory Committee (PAC)
ARCADIA CHILDREN'S DAYCARE has a Parent Advisory Committee (PAC) elected every year. The election process occurs during the month of October and candidates are selected during the month of September.
Candidates for the committee are selected at the first Parent meeting of the year. Parent meetings are held before the child's first day. Signs will be posted to announce the meeting. We welcome all parents interested in the PAC. We also encourage parents to participate in workshops available at ARCADIA CHILDREN'S DAYCARE. These workshops educate parents in matters that may slip through the cracks because of busy schedules and lifestyles. All parents who participate are appreciated.
Early Dismissal
If there is ever an early dismissal, we will communicate to the parents the time and date of the dismissal in advance. We will communicate the information through the Parent bulletin board and signs posted at the entrance of the school.
Emergencies & Illness
Children who are ill are encouraged to stay home. If a child becomes too ill to continue classroom activities, the child's parent or guardian will be notified and will be expected to make appropriate arrangement for the student to leave ARCADIA CHILDREN'S DAYCARE. It is critical that all emergency numbers be kept up-to-date in the event of student illness or emergency.
Please inform us if your child has been ill during the night or is not feeling well upon arrival. We will not take children who are severely ill. For example, oral temperature over 101 degrees, nausea or vomiting, diarrhea, sore throat, chicken pox, continuous coughing, yellow or green runny nose, draining eyes, rash, contagious skin condition.
There are a number of immunizations required by law before your child(ren) attends school. Please make sure your child(ren) are up-to-date with their immunizations. When a child has certain symptoms, he/she should be kept at home until they are given written consent by a doctor that the child is able to return to school.
Hours
UPK/ Full Day Classes: Classes start at 8:00 am and end at 2:20 pm. Extended Preschool for pr continues from 2:20 am till 5:45 pm, and the children may start at 7:45. This service is available for parents who need extended care for their child, for a fee.
Daycare Hours: Daycare starts at 7:45 am and end at 5:45 pm. Children are expected to be picked up from the daycare in time.